Set a beautiful table for family and friends
Apr 6, 2022

Spring is here and time has come to celebrate and gather again together around a perfect meal and a beautiful table. Passover or Easter are precious moments to be shared with loved ones. The ideal composition and balance are all yours, but definitly include: center pieces, silver-plated dishes, serving pieces and delicate flatware. Please find our selection below.
Carving Pieces
Serving Pieces
Compose your Easter Table
Host an exceptional Easter with those exceptional table settings. To create an exceptional holiday table, you just have to follow 5 simple steps:

1 - First, choose the flatware. Christofle offers a unique range of silver cutlery suitable for all styles.
2 – Remember to impement a centerpiece as it is serves as the focal point of your festive table.
3 – Select porcelain plates, preferably simple and elegant.
4 - Incorporate table accessories including saltshakers, bread baskets, coasters and trays.
5 - Finally, illuminate everything with a unique candle holder or candelabras and make your table shine like stars.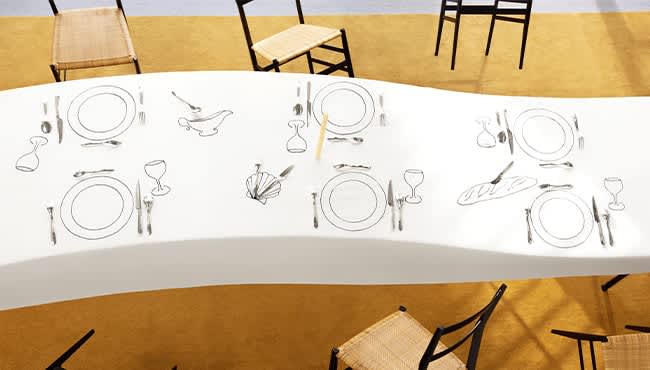 Sarah Espeute for Christofle
Tablecloth - 6 people - 155 x 260 cm
Tablecloth - 12 people - 175 x 365 cm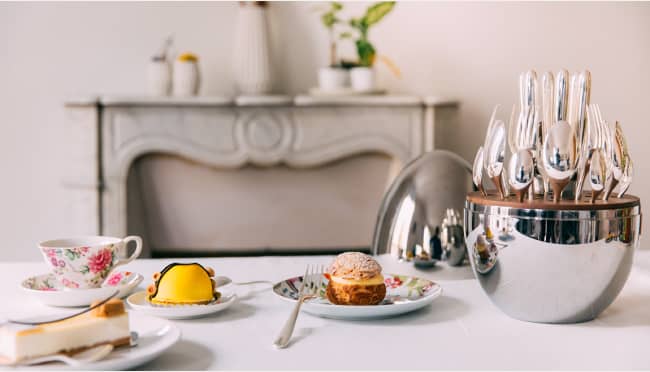 MOOD by Christofle
A decorative piece with a compact shape, MOOD brings the promise
of conviviality and moments to remember.