Vintage according to Christofle
Christofle is writing a new page in its history with the launch of "The Vintage Collection": the sale of antique pieces selected with love and restored with passion.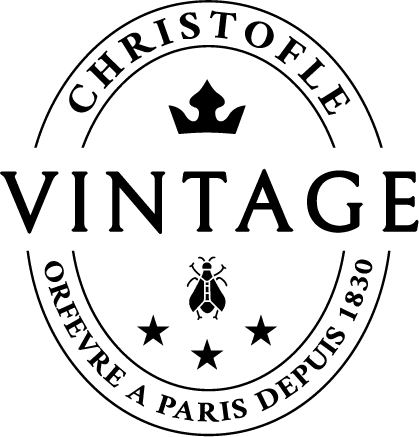 Sustainability
THE VINTAGE COLLECTION MARKS CHRISTOFLE'S STRONG COMMITMENT TO SUSTAINABILITY
By selecting, restoring and offering again its old pieces, Christofle celebrates sustainability. In opposition to planned obsolescence, The Vintage Collection flamboyance demonstrates that it is possible to be beautiful and to last.
Creative Audacity
CELEBRATE CHRISTOFLE'S CREATIVE AUDACITY THROUGH ERAS
Always in tune with the eras and changing tastes, Christofle is once again reinventing the art of the table and the art of living by weaving a link between past and future, between tradition and innovation. Christofle's commitment to a circular approach reveals its ability to adapt to new environmental challenges by refurbishing yesterday's models, while preserving their soulfulness.
French Know-How
CELEBRATE CHRISTOFLE FRENCH KNOW-HOW'S EXIGENCE
By introducing the Vintage Collection, Christofle, goldsmith in Paris since 1830, wishes to promote the exceptional and lasting quality of its pieces. Its collections are created and designed to last through the ages and to be used for a long time, thanks to the excellence of the craftsmen of the factory who have passed on their priceless know-how from generation to generation.
Elegance
THE VINTAGE COLLECTION SHOWCASES CHRISTOFLE'S ELEGANCE
The Vintage Collection embraces many inspiring artistic movements to create unique universes for all convivial occasions. This offer elegantly blends the eclectic styles of the Maison since 1830.
To contribute, in our own way, to a more sustainable economy that respects its environment.
Weaving links between eras and generations.
Breaking the codes, reinventing the rules of
"what is done" and "what is not done" by mixing styles.
Guarantee quality and authenticity.
In short, to re-enchant the art of the table and conviviality:
This is Christofle Vintage Collection's ambition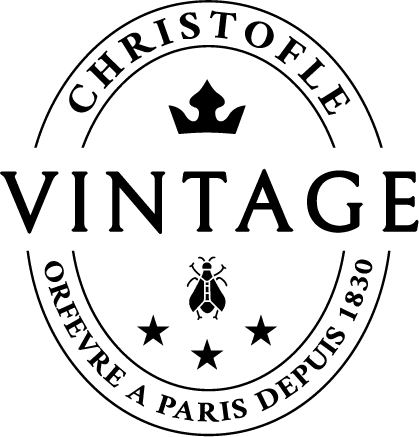 ---
NEW: TRADE-IN YOUR CHRISTOFLE PIECES
Christofle launches a vintage pieces buyback plateform to give them a second life.
Estimate your Christofle pieces and receive a bank transfer within 72h or a gift card within 5 working days*.