Thanksgiving in New-York with Les Trois Chevaux
Nov 3, 2022
Just as there are so many ways to give thanks, there are so many ways to set a Thanksgiving Table.
City or Country, dining at home
or dining out, celebrating Thanksgiving
can be as unique as you are.
---
Turn your Thanksgiving celebration into a sophisticated event. Here Christofle has partnered with Chef Angie Mar at her West Village restaurant.
Les Trois Chevaux
283 W 12TH St New York, NY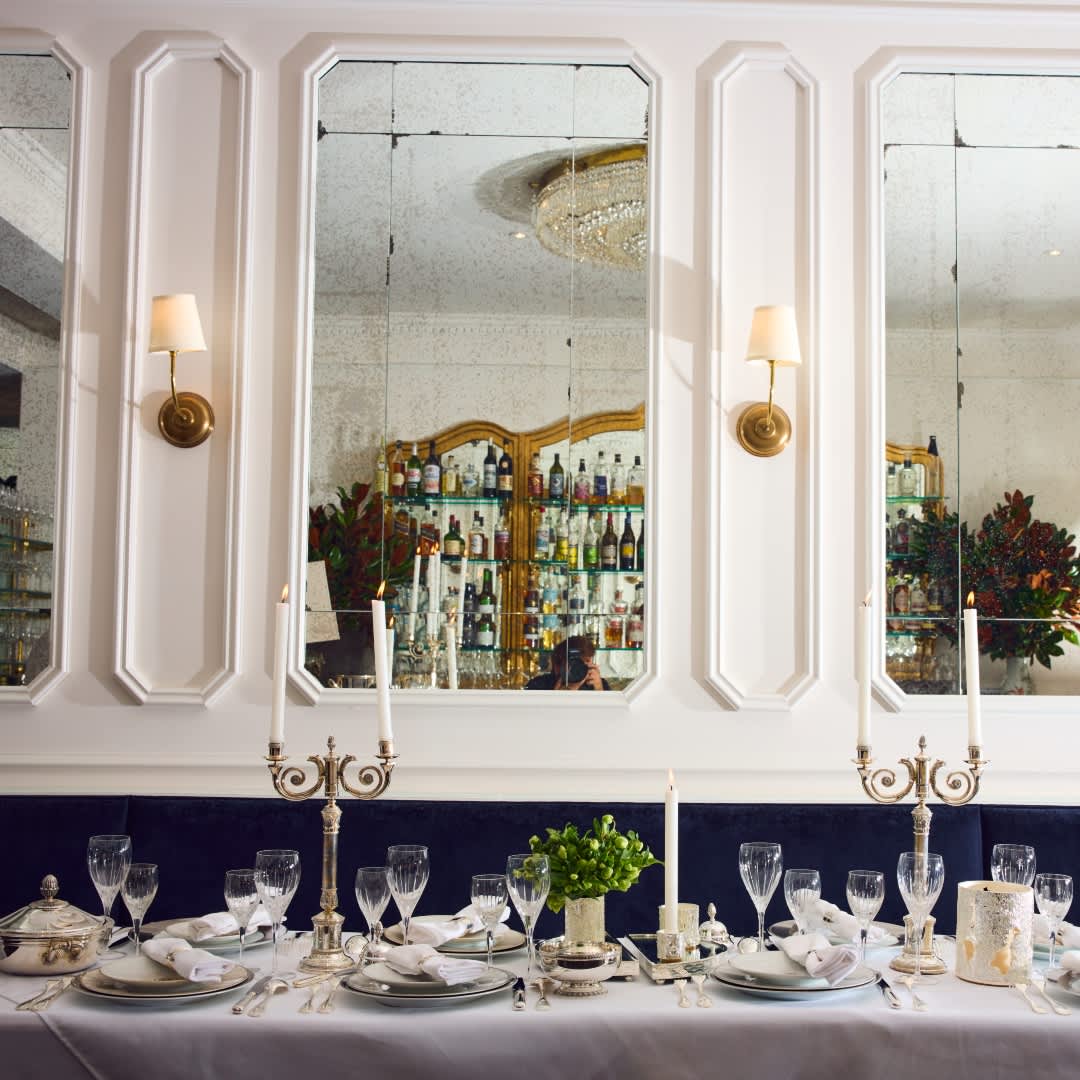 With a combination of Chef's Chinese heritage, lifelong love affair of classic
French cuisine and Christofle's savoir faire, a perfect dining moment has been created.
"My love for Christofle is synonymous with my love of Paris"
Malmaison flatware represents the Empire style with its's delicate palm leaves and symmetrical design
creating the perfect complement to the Malmaison Imperial porcelain.
---
A Malmaison Candleholder lights up the table.
Silver-plated, this candlestick holder adds elegence and a sense of traditon to any table.
---
Anne, Hyacinthe, Rosine, Henriette, and Marie-Rose,
each name representing an important woman in the life of Charles Christofle.
Make your guest feel just as important by engraving their name on the silver-plated napkin ring
creating a keepsake of this special holiday.
---
The Mood Asia Tray compliments the Mood Asia canister.
Its flexible wooden bowls make it the ideal tray to offer Sushi, Maki, Tempura, or Dim Sum.
The porcelain bowls are perfect for sauces that compliment any Asian cuisine.
---
Seve d'Argent let this collection is like a walk in the forest of Pine, Chestnut and Birch trees.​
The openwork of the silver-plated hurricane allows light from the candle to pass through creating a warm atmosphere at your table.
The Surtout is the most ceremonial piece on the table originally used to display objects such as
saltshakers, oil & vinegar, or any other element that remain on the table all the meal long.
Here, the mirrored surface reflects the candlelight and florals beautifully.
More Thanksgiving by Christofle
Thanksgiving is all about gathering with family and friends and finding your way to give thanks.
Thanksgiving in Miami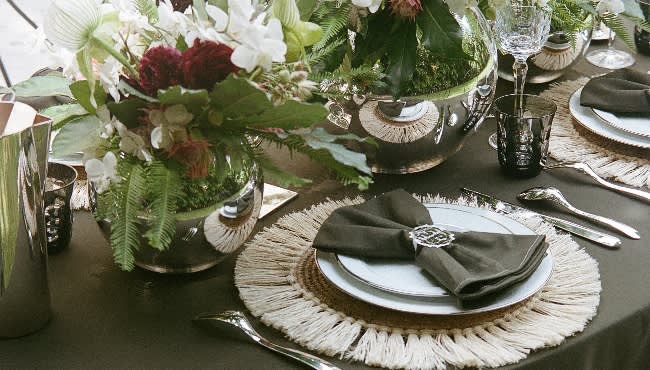 Discover Our Christmas Tables