Specific Treatments
May 27, 2021
We show you how to best take care of your Christofle jewelery, porcelain, crystalware, picture frames and other home décor items.
Pamper your Jewels
All Christofle jewelry is Sterling Silver (92.5%). To preserve all its beauty, here are some simple guidelines:
When you're not wearing your jewelry, store it in its anti-tarnish box.
To boost the shine of the jewelry you often wear, use one of Christofle's specific treatment products. For jewelry with a smooth surface: polishing gloves or a polishing cloth. And, for jewelry with links or decorated surfaces, use the Silver Flash anti-tarnish solution (avoid soaking clasps, which often have a steel part that could be damaged). Remember to rinse them with clean water.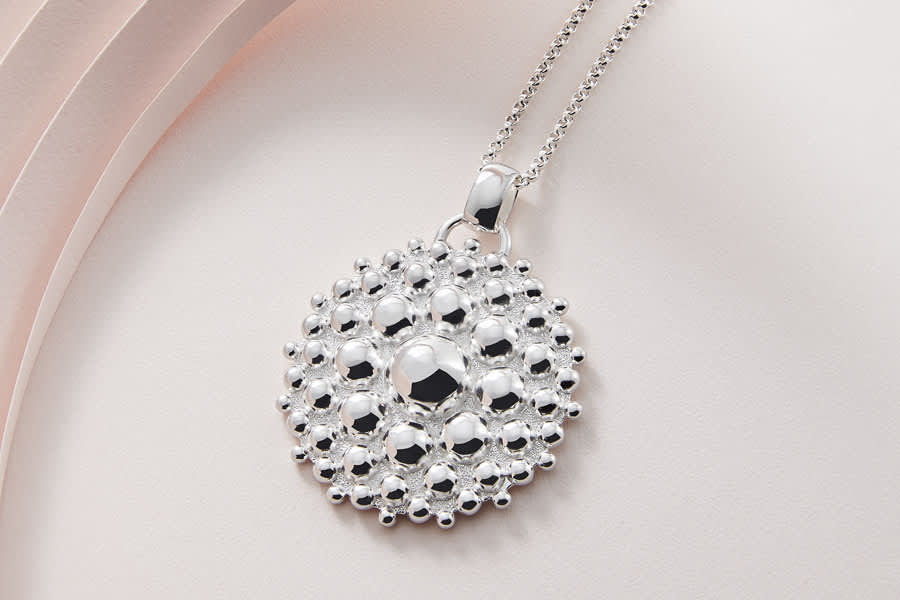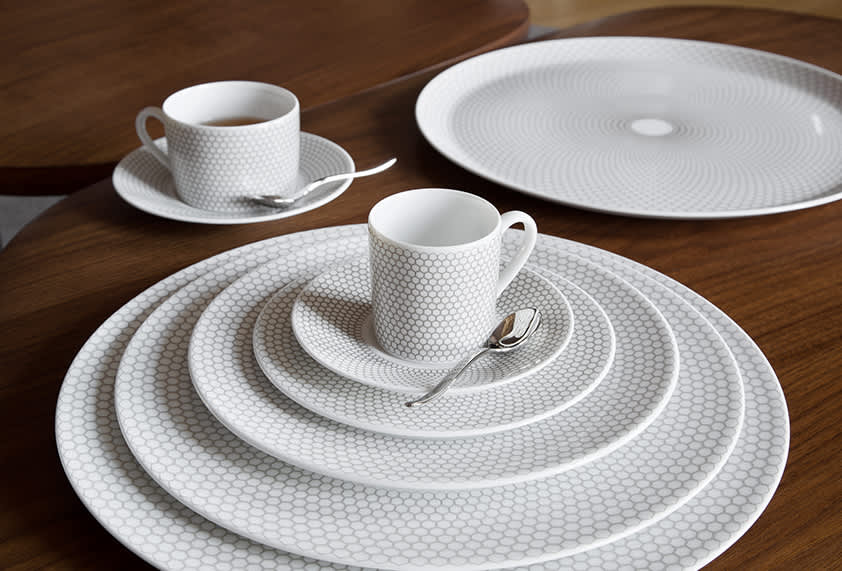 Porcelain is also for everyday use!
Add a whimsical touch to your everyday life by using your Christofle porcelain for every occasion that calls for it.
Just take care with washing and storage. Here, too, gentle is the watchword:
When washing, use a low-temperature cycle (eco cycle) and powder detergent.
When storing, slide a piece of fine paper between each plate or saucer and don't stack too many pieces together.
Be careful of porcelain with gold and silver decorations because it is not dishwasher nor microwave safe.
Take your crystal out as well!
Now that your table is dressed in silverware and porcelain, there's no way you're going to leave your crystal glasses in the cupboard!
When washing them, set your dishwasher to the glass/fragile program at a maximum of 40 °C without any detergent. Too high a temperature can produce a chemical reaction that tarnishes the crystal and gives it a milky appearance.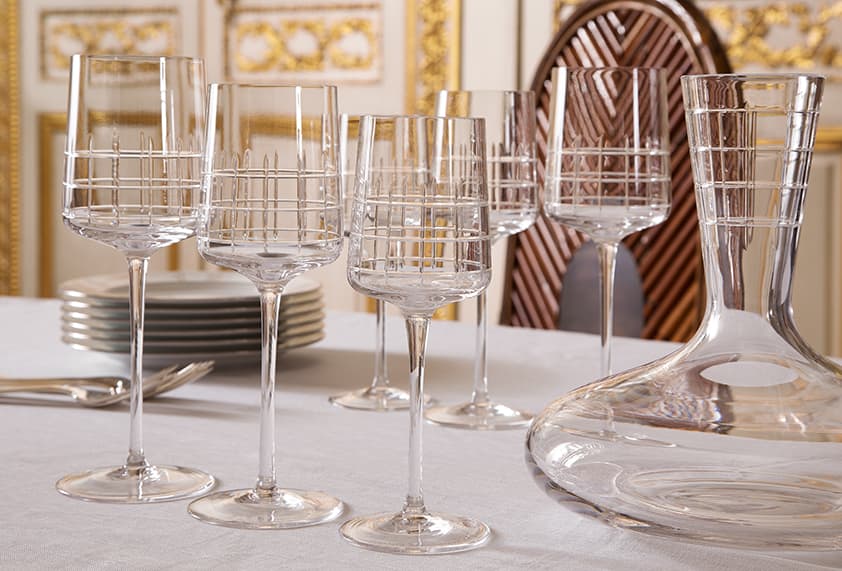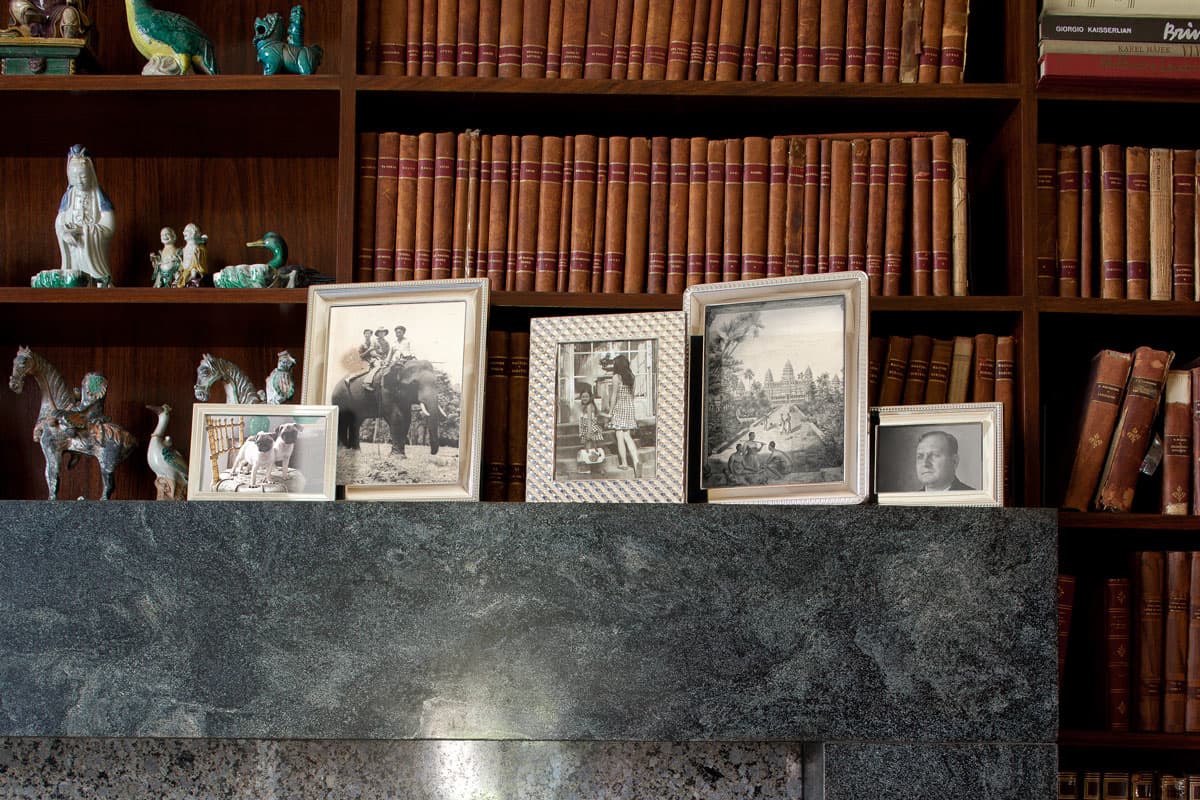 Picture frames, an exception...
Protected by a varnish to stand the test of time without a second thought, Christofle picture frames require no care. Wipe with a soft dry or humid cloth to remove dust without any treatment products.
Take care to avoid any wooden elements.
FURTHER PRODUCT CARE TIPS AND ADVICE