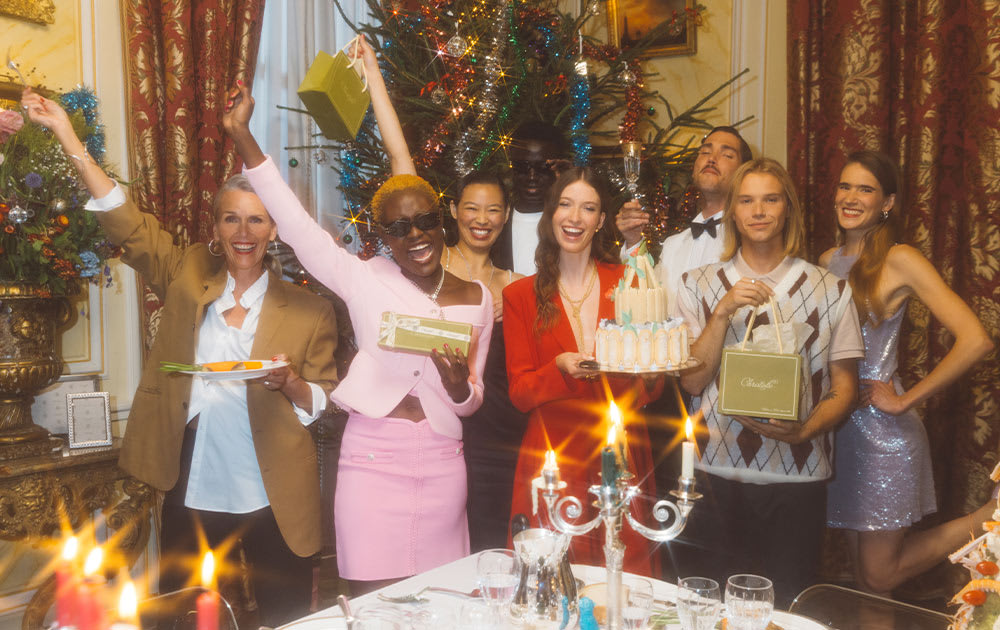 Traditional celebrations around the world, or spontaneous get-togethers: all chances to spend time with family, friends, colleagues, neighbours…
An inclusive vision of the holiday season, from November to February, to suit any style, any age, and any table around the world.​

Sumptuous, opulent tables, conceived as still-lives, in which the ephemeral food meets the timeless Christofle tableware.​
CHRISTOFLE IS DELIGHTED TO OFFER YOU
A SILVER-PLATED CHRISTMAS BALL
FROM OUR PAST COLLECTIONS
for any purchase above €400 on Christofle.com
*Offer valid until December 31st, 2022 for any purchase of €400 or more on www.christofle.com/eu_fr and www.christofle.com/eu_en : a silver-plated Christmas Ball from our past collections offered, depending on the availability
and while stocks last. Offer cannot be combined with other current offers.
---
The Modern Table
The Christofle Studio and great names in design have taken a fresh look, full of freedom and daring, at the creation of flatware, bestowing this everyday object with a new dimension. Unique, refined, unexpected, sensual, they are all these things at once, or in turn.
Bring a touch of modernity to your table.
YOUR HOLIDAY TABLE IN 5 EASY STEPS
To create an exceptional holiday table, you just have to follow 6 simple steps:
1 - First, choose the flatware. It sets the tone and overall vibe of your table. Christofle offers a unique range of silver cutlery suitable for all styles: from classical to trendy and from Baroque to Art Deco.
2 – Remember to impement a centerpiece as it is serves as the focal point of your festive table. It can elegantly disaplay florals, candles and more.
3 – Select porcelain plates, preferably simple and elegant.
4 - Incorporate table accessories including saltshakers, bread baskets, coasters and serving trays.
5 - Finally, illuminate everything with a unique candle holder or candelabras and make your table shine like stars.
That's it. This dinner will be unforgettable!