Christmas Table
Nov 23, 2020
Follow the Christmas Guide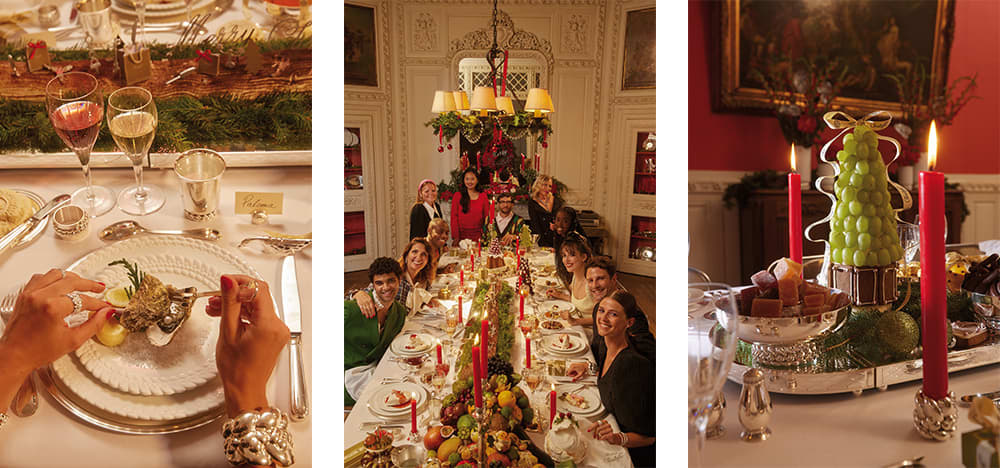 1 - STARTERS

What better way to start your holiday dinner than with well-presented starters ?
Choose between a wide range of flatware, such as a fish fork or a butter knife, all presented on a beautiful porcelaine plate.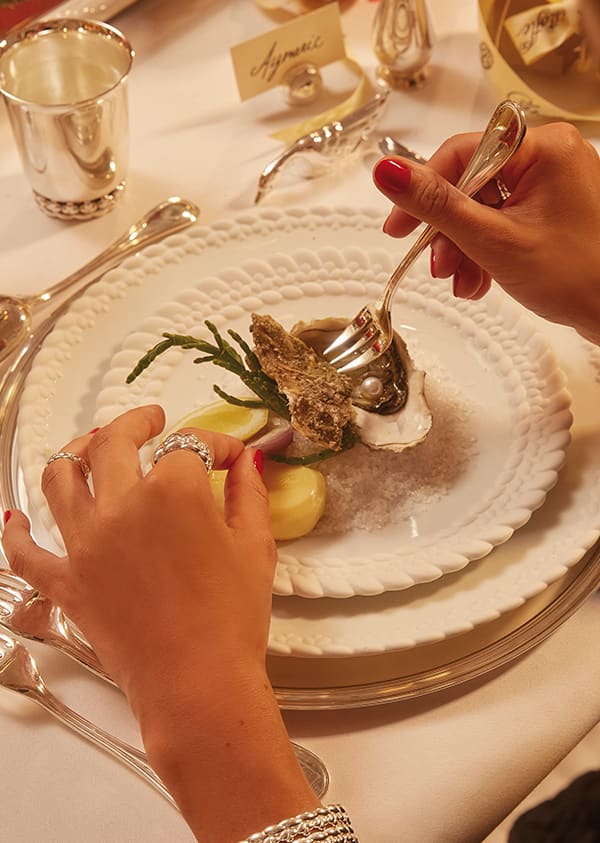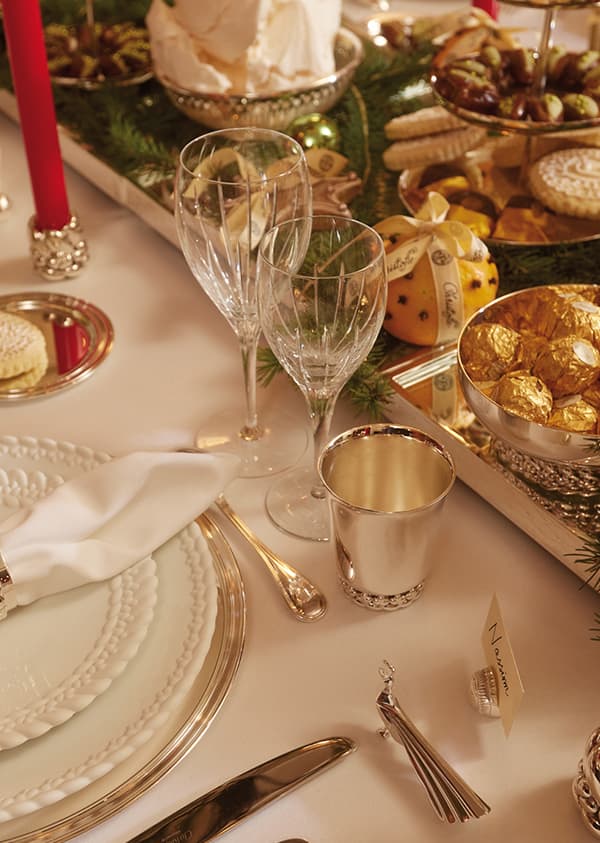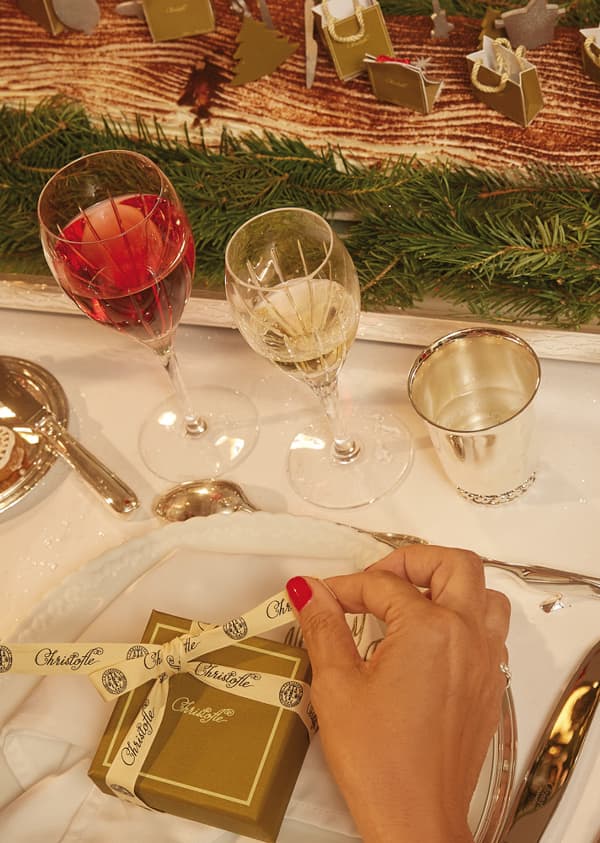 2 - MAIN COURSE

Combine Christfole's beautiful porcelain plates to set a holiday table worthy of the most beautiful Christmas movie !
3 - COMPOSE YOUR CHEESE BOARD

After your meal, let yourself be tempted in a piece of cheese presented on a beautiful cheese board.
Get the whole cheese board set with the cheese jam dish and the knife !
4 - THE DESERT

The must have of your Christmas desert : The buche !
Choose wisely your flatware and eat your desert without moderation in your desert plate
5 - YOUR SERVING DISHES

What is better than a beautiful centerpiece to set alight your Christmas table ?
Christofle offers a wide range of centerpiece that will make your table worthy of the most beautiful Christmas movie.
6 - DECORATE AND ILLUMINATE YOUR TABLE

Give your guests a beautiful dining experience by disposing Christofle's accessories on your modern table.
From the napkin ring to the salt and pepper shakers, or even the glow of candlelight that will scintillates in your crystal glasses : surprise everyone with the smallest details.
YOUR HOLIDAY TABLE IN 5 EASY STEPS
To create an exceptional holiday table, you just have to follow 6 simple steps:
1 - First, choose the flatware. It sets the tone and overall vibe of your table. Christofle offers a unique range of silver cutlery suitable for all styles: from classical to trendy and from Baroque to Art Deco.
2 – Remember to impement a centerpiece as it is serves as the focal point of your festive table. It can elegantly disaplay florals, candles and more.
3 – Select porcelain plates, preferably simple and elegant.
4 - Incorporate table accessories including saltshakers, bread baskets, coasters and serving trays.
5 - Finally, illuminate everything with a unique candle holder or candelabras and make your table shine like stars.
That's it. This dinner will be unforgettable!