Your brother, friend or cousin has decided to make a lifelong commitment and you would like to give him a personal gift?
Discover below our selection of special wedding gifts for men.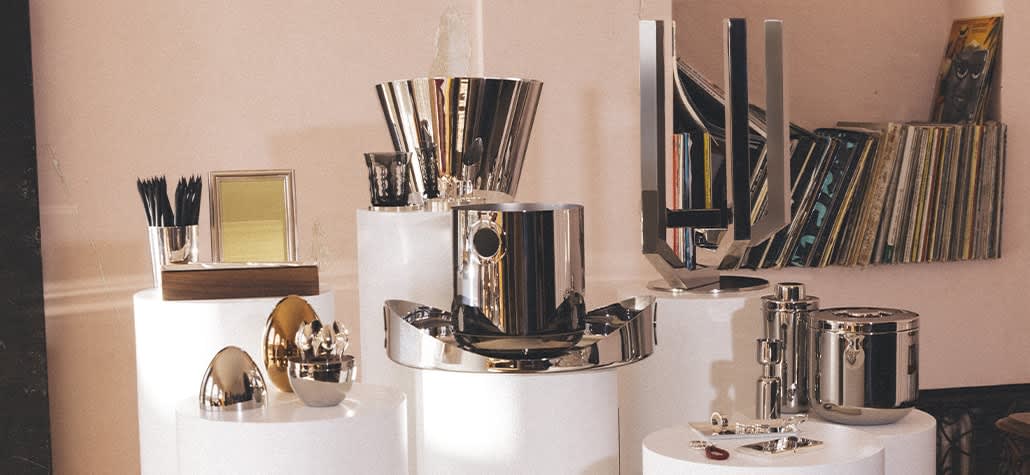 The Buckets
Indispensable for refreshing aperitifs, the Graphik champagne bucket combines aesthetics and functionality, which will brighten up the groom's most beautiful bottles.
More traditional, the Malmaison champagne bucket is the ideal gift for him. Resolutely chic, its ornaments, openwork leaves and symmetry of the decorations, give a statutory imprint to the table and to all the moments that are lived there.
With its two silver handles and contemporary design, the Iriana crystal ice bucket will fit perfectly into any festive moment.
A Set of Designer Cutlery
Christofle offers a series of modern alternatives to the traditional set.
The famous MOOD By Christofle brings to the table the promise of conviviality and unforgettable moments.
More discreet, MOOD Coffee will allow the groom to recreate the warm atmosphere of a traditional café at home. Available in an 18-carat Rose Gold version, MOOD Coffee Precious will undoubtedly offer the groom an unforgettable experience.
Decoration & Accessories
Proudly placed on a desk, a fireplace or in the dining room, the Madison 6 pen box in wood and plated silver will delight any lover of design and modern objects.
Or for a more traditional and forever gift, choose some cufflinks to style his favorite shirt. The shinning silver of the Graphik cufflinks are sure to forever remind him of the wedding day.