When the line becomes an object
Mar 10, 2020

A collection, a room or a decor is always made to be used. From the line to the item, several stages are necessary to realize a project.
THE BRIEF
First comes the brief. It originates with the marketing department and defines the product, style, material and its selling price. It takes into account competitors achievements and customers demands.
FROM THE IDEA TO THE MODEL
Maison Christofle has been using services of its internal studio and outside creators forever. The studio brings its knowledge of the House and its techniques. External creators offer a new vision. Creative research, concept, idea, forms, proportions, decor, are materialized by sketches.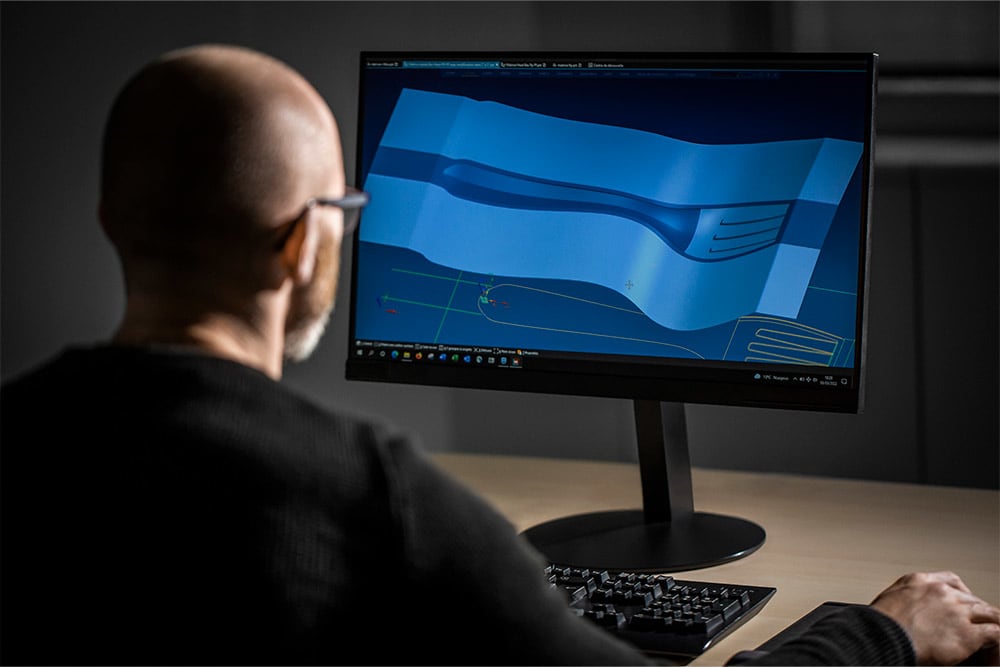 During the next step these drawings are made and, as far as possible, on a 1:1 scale. If the creative track is validated, the plan at scale 1 is modeled in 3D. Next comes the creation of a model or prototype. This first volume will allow the creation of the tools necessary for production. It involves technical adjustments. The realization of pre-series allows a final technical and aesthetic verification before the production.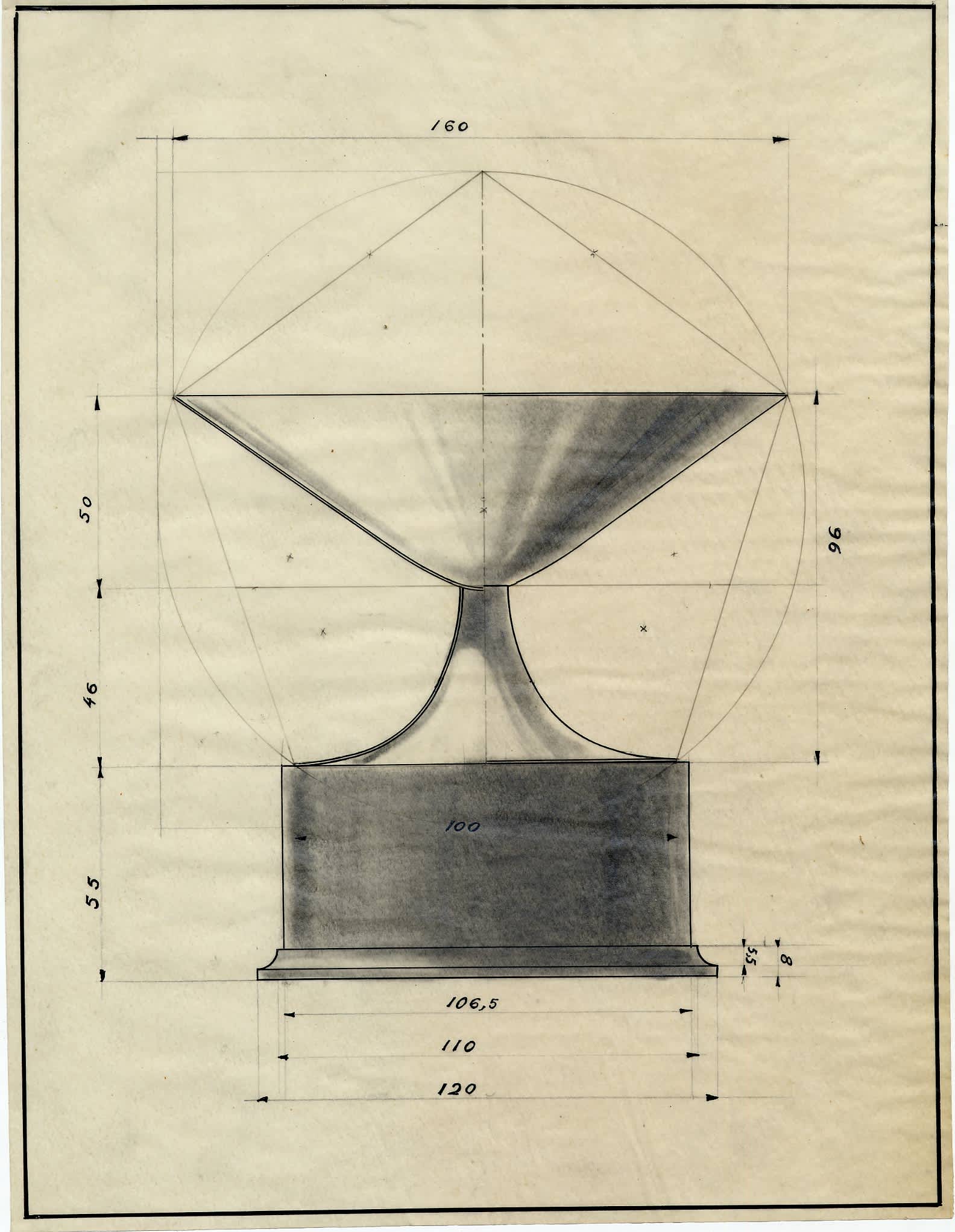 Bol d'or cup with its harmonic layout, around 1943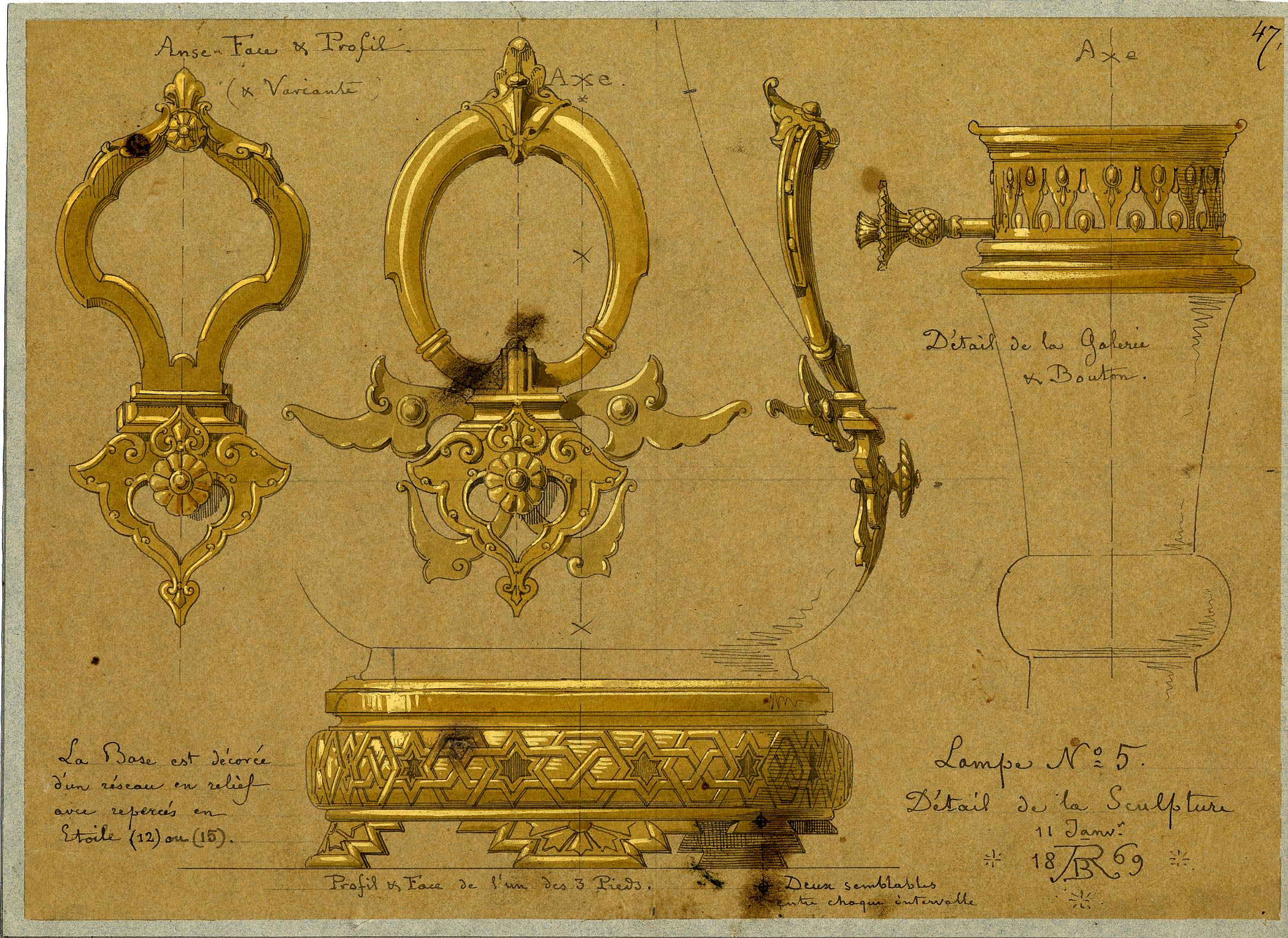 Technical drawing of a lamp holder, 1869
Technical drawing of a lamp holder, 1869
As any decorative art, Maison Christofle models take into account the material, technique and ergonomics constraints. But the different collections that have been created during the last century prove that constraint is not an obstacle to creativity.