Find your ring size by downloading this sizing chart
Choose a ring, preferably a wedding ring, that corresponds perfectly with the finger on which you would like to wear your new Christofle ring.
Place the ring over the circles below to find which one matches your size. The black circle needs to be visible inside the ring, and must be aligned with the inner edge of the ring. For more precision, we advise that you download and print out the size guide.
If your ring appears to be between two sizes, we recommend you select the larger size.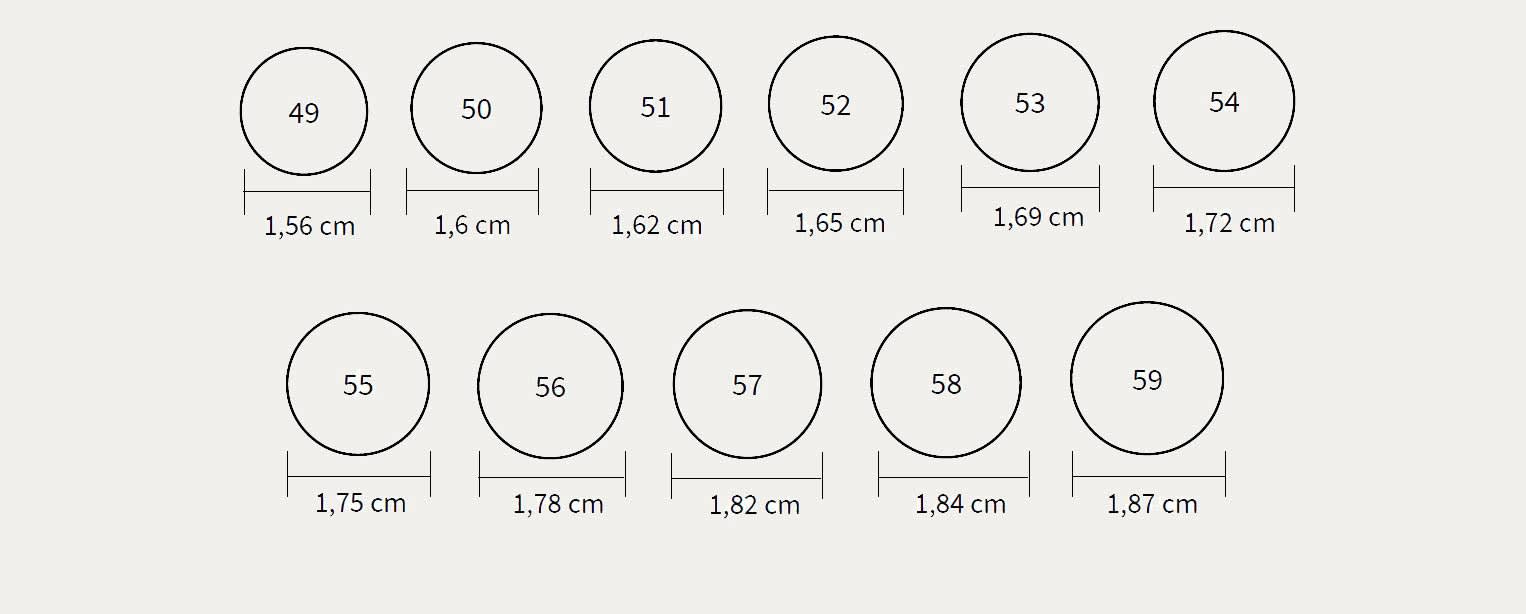 Please note that the Idole ring below run larger than the others
Attention, liste à compléter quand les produits seront sur le site : 6700149 - 6770149 - 6700249 - 6762049 - 6762149 - 6762849 - 6762749
Size guide for Idole rings
Finger circonference
European size (mm)

Recommended Idole size

50
49
51
49
52
49
53
51
54
51
55
53
56
53
57
55
58
55
59
57
60
57
61
59