Follow the Holiday Guide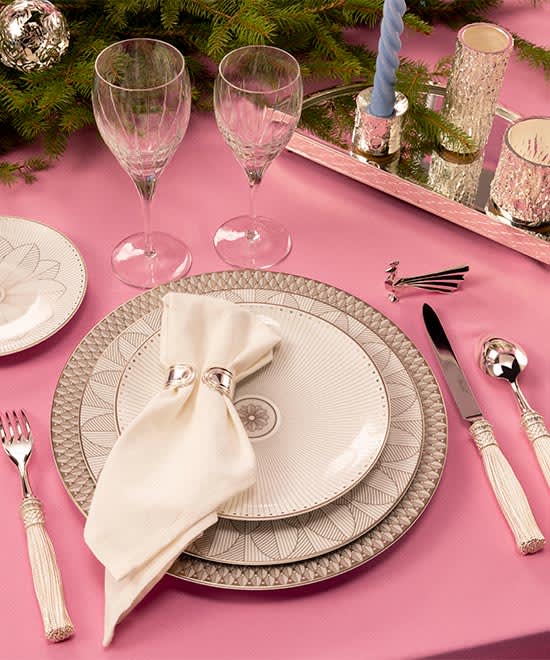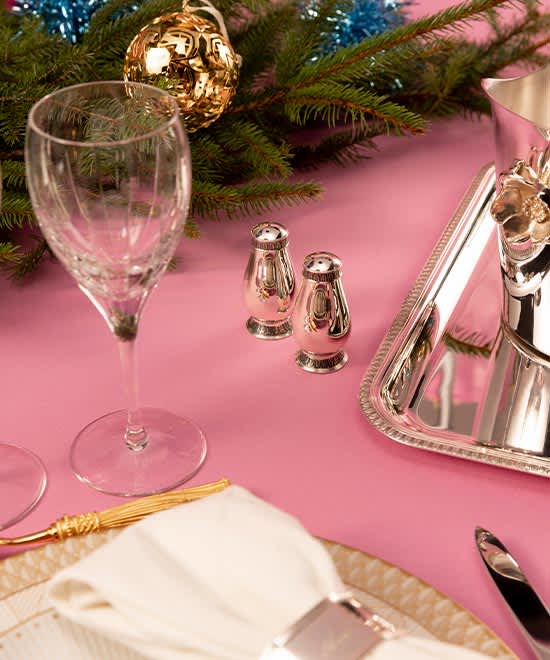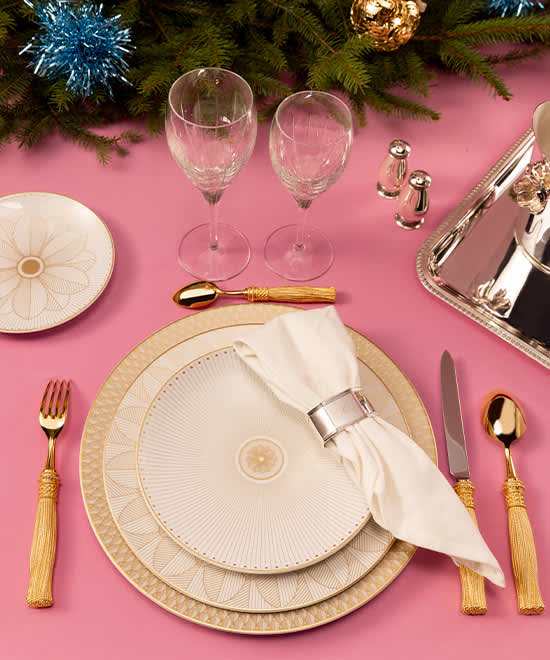 2 - SELECT YOUR CENTERPIECE
5 - ILLUMINATE YOUR TABLE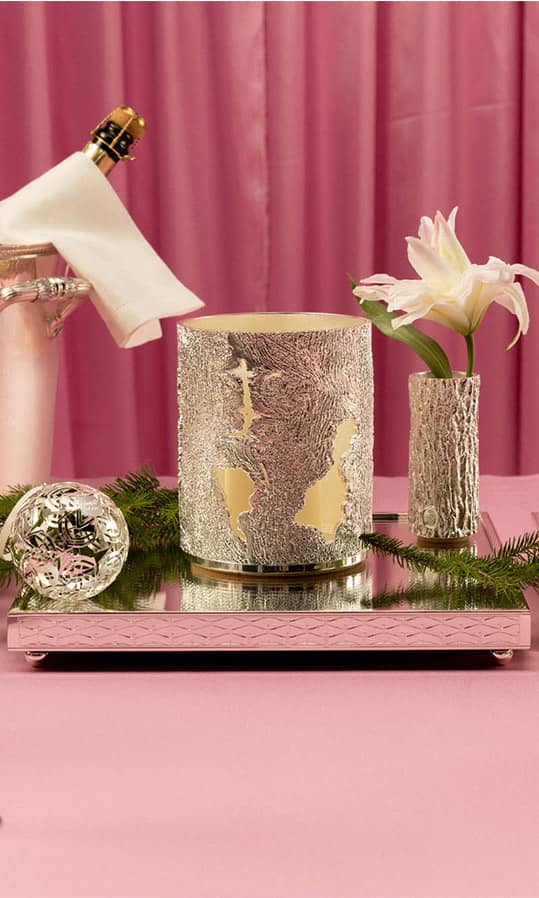 Candelabra, candlestick or silver candlestick, they will illuminate your interior with a warm and elegant halo and will adorn your holiday tables with a thousand lights.
YOUR EXCEPTIONAL HOLIDAY TABLE IN 5 EASY STEPS
To create an exceptional holiday table, you just have to follow 6 simple steps:
1 - First, choose the flatware. It sets the tone and overall vibe of your table. Christofle offers a unique range of silver cutlery suitable for all styles: from classical to trendy and from Baroque to Art Deco.
2 – Remember to impement a centerpiece as it is serves as the focal point of your festive table. It can elegantly disaplay florals, candles and more.
3 – Select porcelain plates, preferably simple and elegant.
4 - Incorporate table accessories including saltshakers, bread baskets, coasters and serving trays.
5 - Finally, illuminate everything with a unique candle holder or candelabras and make your table shine like stars.
That's it. This dinner will be unforgettable!