Since 1842, the Christofle Maison has given its letters of nobility to silverware through its silver cutlery, tableware and decorative pieces, all marked its the silver hallmark, a guarantee of quality and know-how. Christofle has always been a "supplier to kings" and was chosen by King Louis-Philippe and from 1850 by Emperor Napoleon III to equip the dining rooms and decorate the greatest palaces in Europe.
Our two collections, Marly and Malmaison, perfectly illustrate, through two different styles, this subtle alliance of respected tradition and creative modernity that made Christofle the brand chosen by kings.
To find out which collection suits you best, tell us if you prefer...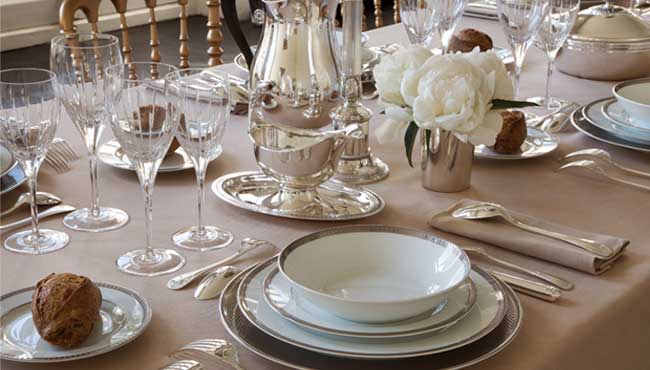 SYMMETRICAL patterns
The EMPIRE style
Palmettes and royal EAGLES
The spectacular majesty of ANCIENT ROME
GEOMETRIC friezes



ASYMMETRICAL patterns
Louis XV style, ROCOCO
ACANTHUS leaves and SHELLS
The graceful luxuriance of ANCIENT GREECE
Rounded forms, in MOVEMENT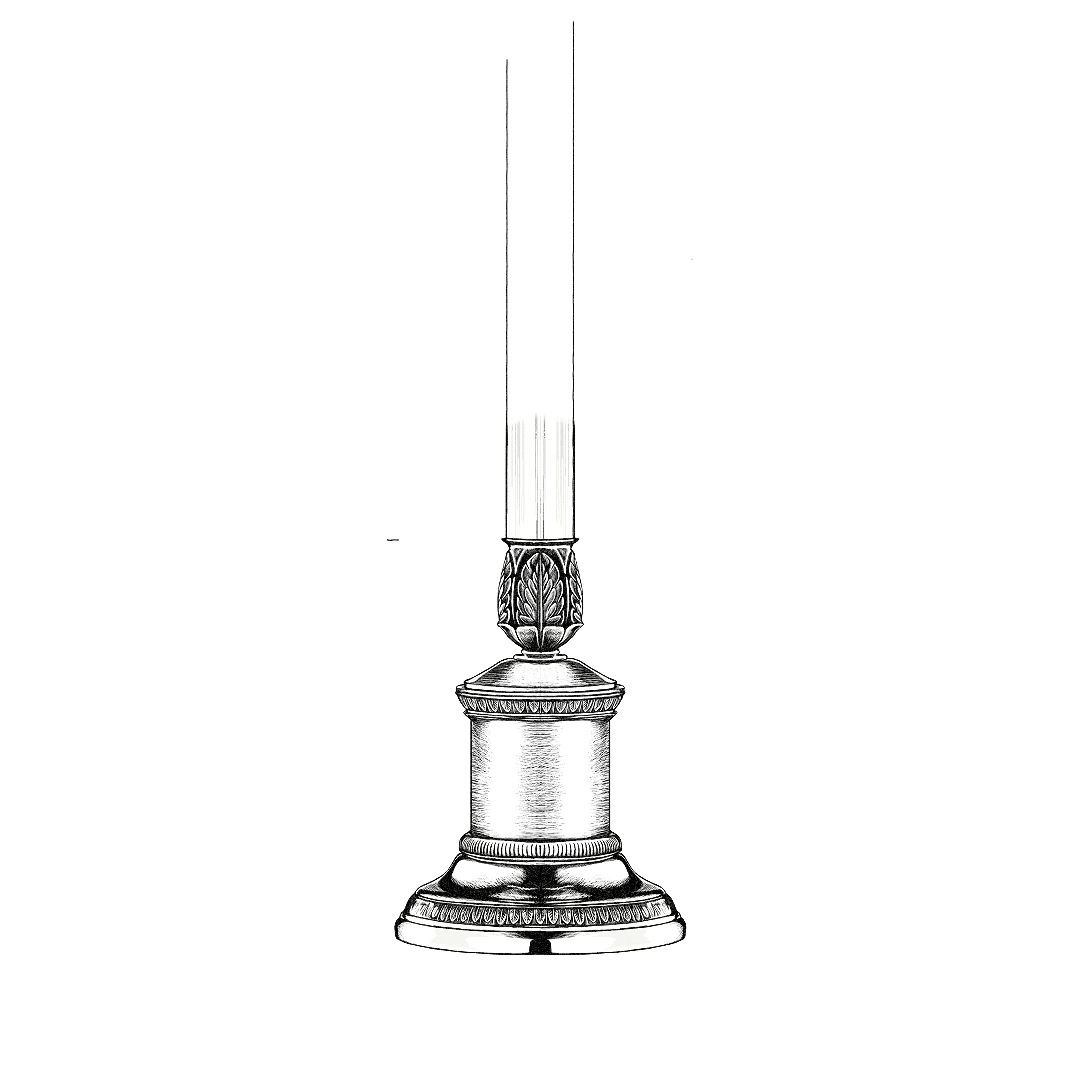 SPECIAL OFFER​
For any order* in the MARLY & MALMAISON collections, ​
receive free of charge:​
1 spreader knife for every order between 1 500 and 2 999€.​
6 cake forks for all orders between 3 000 and 5 999€.​
12 cake forks for every order between 6 000 and 8 499€. ​
1 silver plated tray for all orders over 8 500€.

*amount including VAT spent within the Marly and Malmaison collections, while stocks last, gifts cannot be combined (only one gift per order), choice of gifts directly in the basket​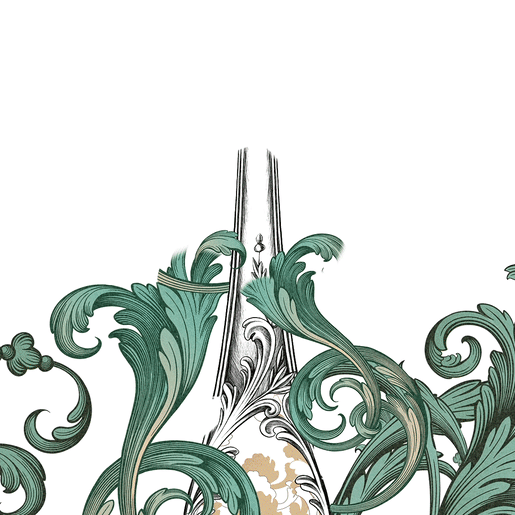 How to recognize silver cutlery: the silver hallmark
Since its creation, Christofle has offered the widest range of cutlery and decorative objects in silver-plated metal or sterling silver, of which the Marly and Malmaison collections are the crown jewels. But it is not always easy to distinguish the two materials with the naked eye. To help you, it is important to know the different types of silver and the hallmarks associated with them.
Sterling silver or silver plated: what quality for silver cutlery?
Sterling silver is an alloy made up of a certain amount of silver mixed with copper to make it stronger. At Christofle, we always use the highest possible standard of 925 thousandths silver (92.5%).

> Discover the Marly collection sterling silver range
> Discover the Malmaison sterling silver range
Silver-plated metal on the other hand refers to a metal object that is coated with a thin layer of silver through the technique of electroplating. It was Charles Christofle who, in 1842, was the first in the world to use this process. The thickness of the silver coating is commonly considered to be the defining quality of a silver-plated object: at Christofle, it corresponds to the highest international standard.

> Discover the Marly collection silver plated range
> Discover the Malmaison silver plated range
The silver hallmark: a guarantee of quality
As early as 1845, Charles Christofle decided to inscribe his own goldsmith's hallmark to guarantee the quality of his products. The hallmarks guarantees the provenance, title and origin of an object made of precious metal to be identified. However, a distinction must be made between the so-called « responsibility hallmark », the manufacturer's mark inscribed in a diamond shape, and the « title hallmark » (State hallmark), which guarantees the value of the precious metal. It is the latter that is used to help distinguishing sterling silver from silver-plated metal: if the numbers 925, 900 or 800 appear on your cutlery, this means that 92.5%, 90% and 80% pure silver are present in the alloy of your object and that it is indeed considered sterling silver. Since 1838, the french silver guarantee mark has been a Minerva's head inscribed in a rectangle with cut sides. There are two types: the large Minerva titled at 925 thousandths and the small Minerva titled at 800 thousandths.
In the case of silver-plated metal, the hallmarks are generally square and include a number.
To find out more about Christofle hallmarks, see our article "Christofle, a collection of hallmarks".