American architect Elliott Barnes founded his Paris agency in 2004 having directed the iconic Andrée Putman studio for many years. In demand all over the world for high-end projects: private residences, hotels, shops, spas and institutional spaces, Elliott Barnes is distinguished for his innovative and distinctive approach to contemporary luxury. His finely honed sense of detail, his quest for harmony, his subtle treatment of light and his profound attachment to expertise, make his different projects one of a kind.
Regularly lauded by the international press, Elliott Barnes is amongst the top 100 architects in the world according to AD magazine.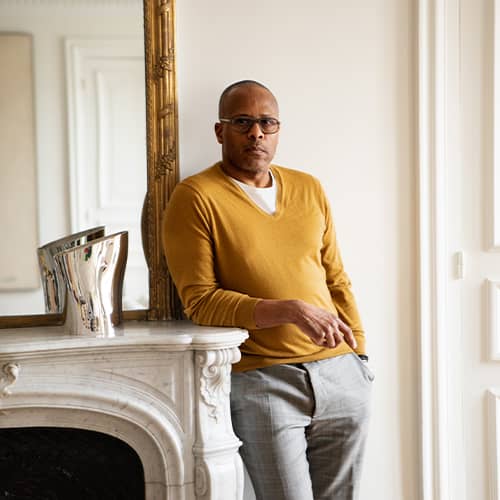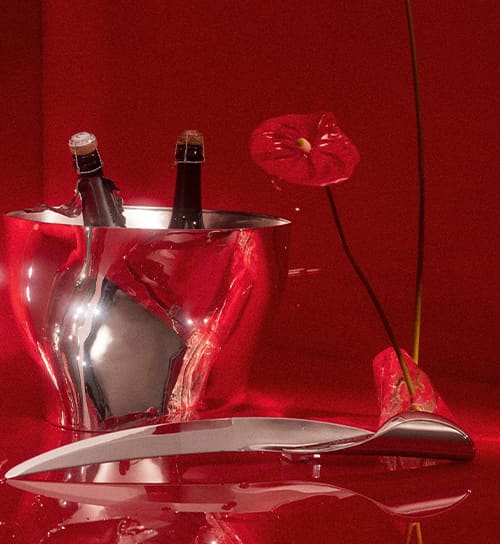 The DELLIPSE collection consists of three exclusive pieces including a vasque, a Champagne bucket, and a saber, the ultimate joyful object used to open a bottle of Champagne. The collection owes its name to two ellipses at the end of the piece which fuse to create this stunning twist
This collection, created to accompany life's special occasions, also celebrates French savoir-faire, design, and lifestyle
The pieces are limited editions, individually numbered, hallmarked, and hand made in Yainville, Normandie, France.