Celebrations, from the Everyday to the Exceptional

You're Invited
Six hosts. Five dinner parties. Endless combinations and reinterpretation
of tabletops to set a new standard of holiday entertaining.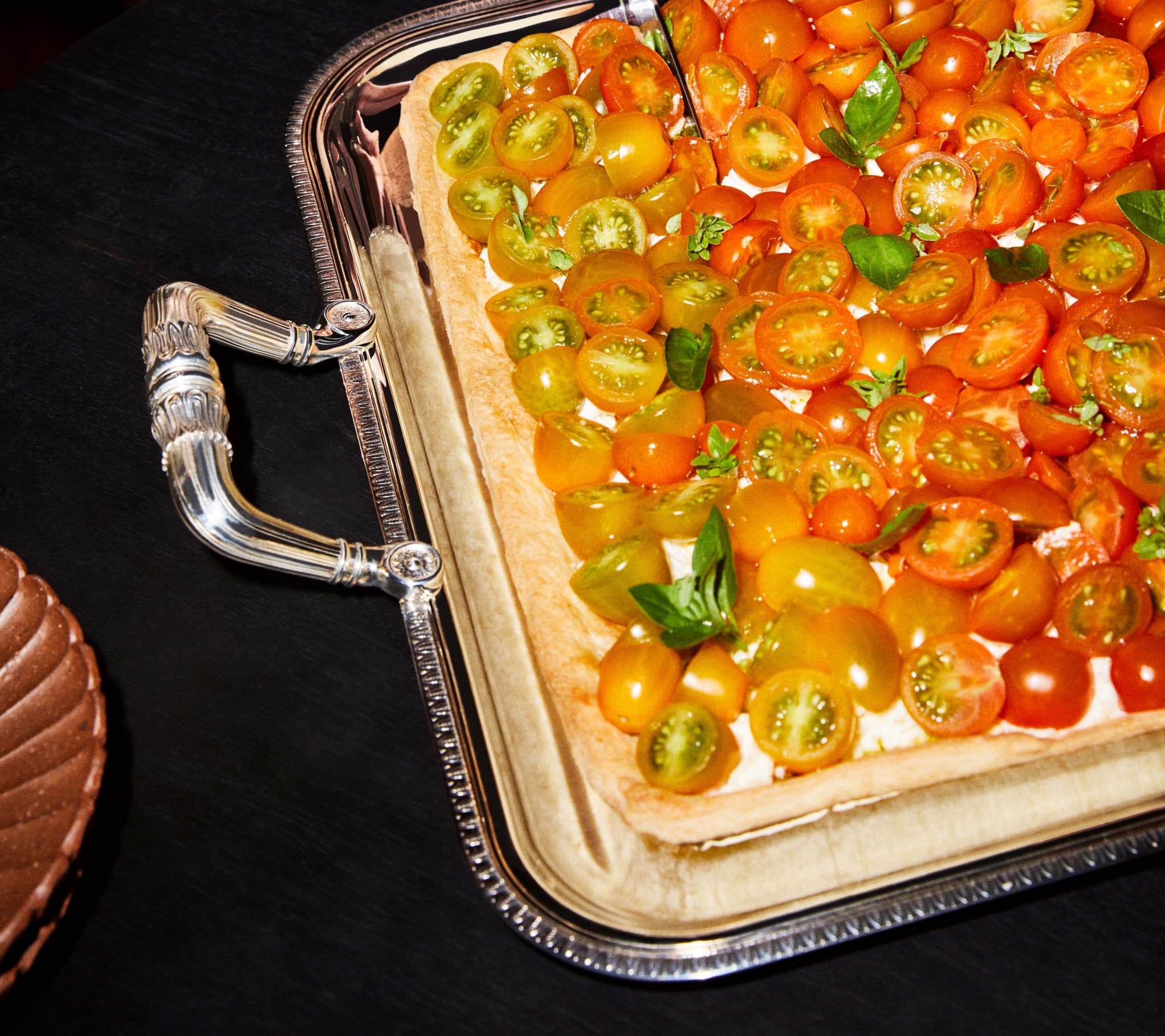 The holidays are the season of hosting. Friends, family, big groups, small gatherings—there's almost always at least one table to set. Often, it's the center of the occasion; the nexus around which conversation, conviviality, and a sense of connection revolve.
For almost 200 years, Christofle has been heightening the practice of table setting to an art form.
This year, to celebrate the holidays, we decided to throw a party—or, rather, five. We've asked six creative professionals working across food, hospitality, entertainment, design, and fashion to share their distinctive approaches to entertainment.
Each invited us into their homes and to their tables, letting us in on how they like to celebrate.
As diverse as the menus are the hosts' interpretations of Christofle's collections. Each one mixed their favorite Christofle designs, from historical icons to the most modern novelties, with pieces from their personal collections to create table settings that, like the best parties, serve up hospitality with grace and personality—and offer a bit of inspiration for crafting your own celebrations.
Here's to a fantastic holiday season of creating your own Art on the Table!
LAILA GOHAR & IGNACIO MATTOS
Chef Ignacio Mattos and artist Laila Gohar opted for pared back refinement in their simple lunch of exemplary ingredients.
---
LAURA KIM
Creative Director Laura Kim treated a group of international friends to her version of a Thanksgiving dinner, skipping the turkey in favor of an eclectic spread.
---
GABRIELLA KHALIL
Hotelier Gabriella Khalil updated her family's traditional Feast of the Seven Fishes with a hefty dose of decadence.
---
ALINA CHO
Journalist Alina Cho shared her way with color, whimsy, and her mom's beloved recipe for classic Korean japchae.
---
MICHAEL BARGO
Designer and gallerist Michael Bargo hosted a small but casually sophisticated sushi dinner with friends.
---