A liner dedicated to Art Déco
Mar 16, 2020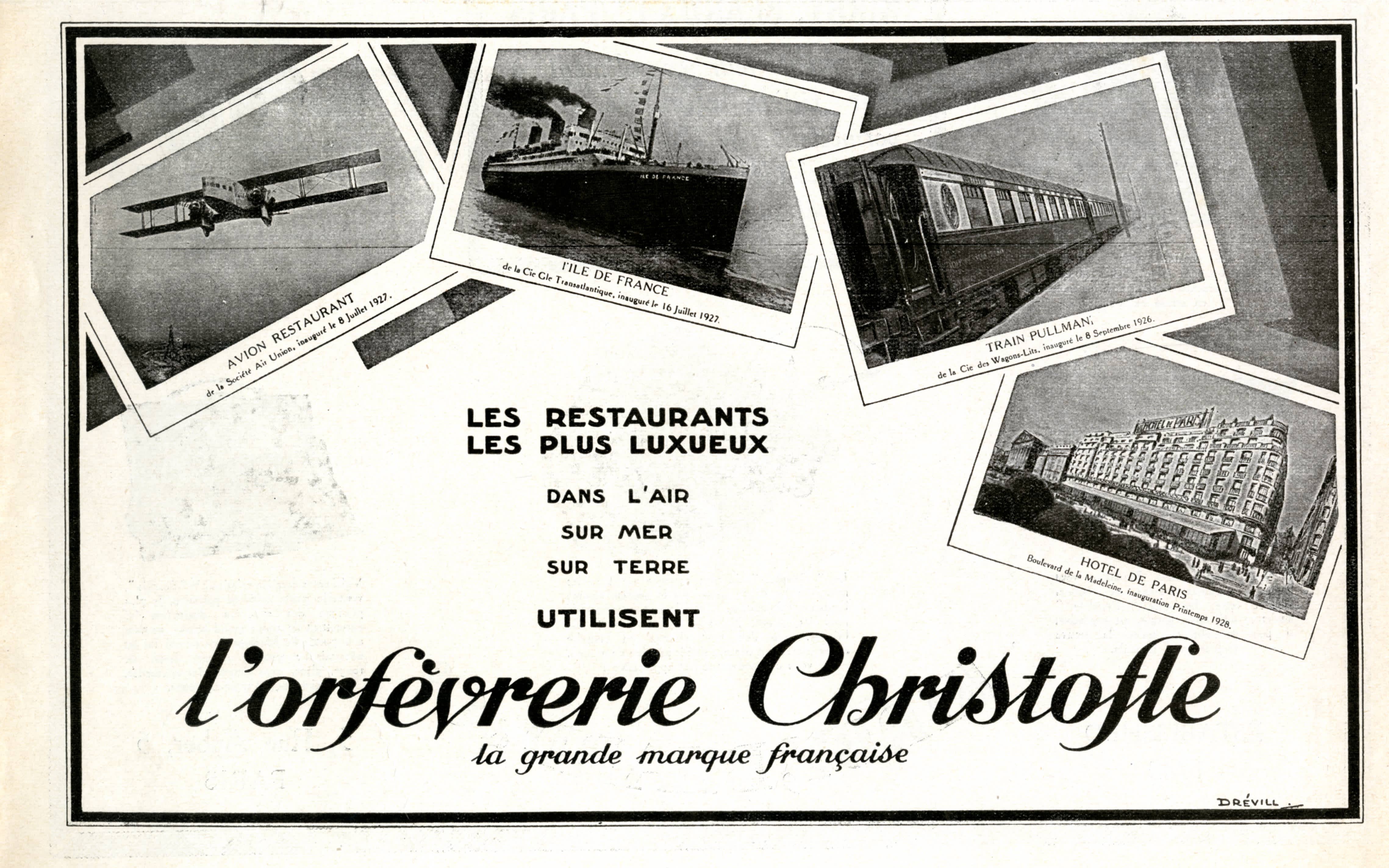 Ile-de-France, a liner dedicated to Art Déco
Date : from 16 otober 2019 to 15 march 2020
The MA 30, musée des Années 30 of Boulogne Billancourt, dedicates an exhibit to the liner Ile-de-France, commissioned in 1927 on the Le Havre/New York line. Designed to be the most modern and luxurious liner of the Compagnie Générale Transatlantique (CGT), it foreshadows the Normandie unveiled in 1935.
Christofle supplied thousands of goldsmith's items to the first class cabins with two models especially created for this boat: the Continental cutlery and the Albatros silversmith.
The dinig room could host 700 guests.
These two models were designed by Luc Lanel (1893-1965), Christofle creation manager until World War II.
1928 advertisement, Christofle records, Pub 10914