Laila Gohar & Ignacio Mattos
Ignacio Mattos is the Michelin-starred Uruguayan-born chef behind beloved New York eateries Estela, Altro Paradiso, Lodi, Corner Bar, and Swan Room. Laila Gohar, who grew up in Egypt, is an artist and designer whose primary medium is food.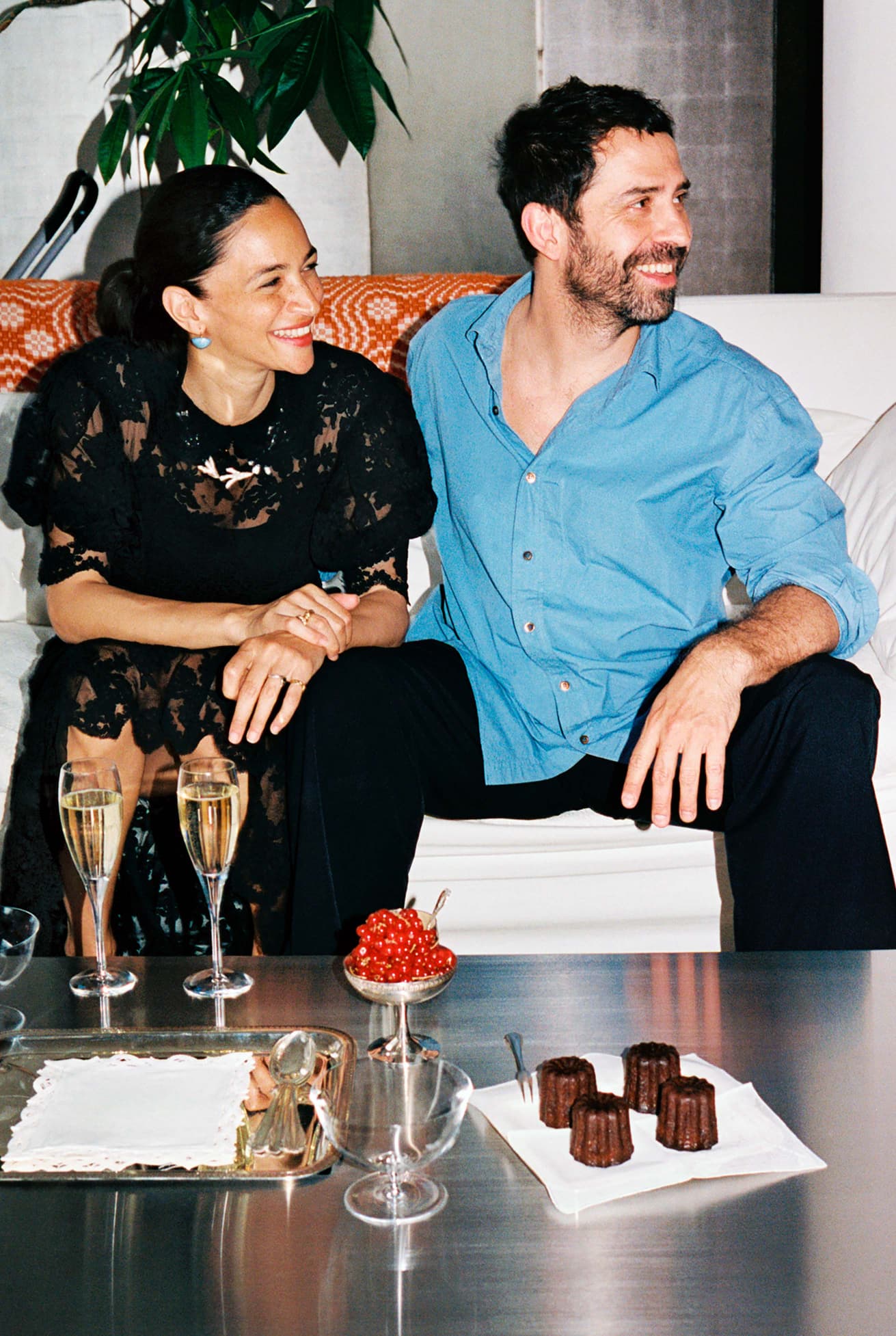 Mattos and Gohar merge their professional pursuits and personal tastes at their home, where they love to host groups of friends for lunch and dinner. Making the table feel celebratory and exciting is key. Mattos' philosophy is less is more: starched linens and simple silverware.
For an elegant lunch of smoked salmon, caviar, fennel salad, champagne, and crème brûlée, the couple opted for a mix of Christofle's fanciful, Anémone Belle-Epoque collection, the Rococo formality of Marly flatware and the streamlined simplicity of Albi porcelain and Iriana crystal.
All came into harmony with the couple's personal collection of linens and decorative objects for a table setting that feels at once contemporary and classical. "We love mixing silver with other materials like ceramic and lace and thought all these items looked beautiful together." The look is very generous and convivial while still maintaining a sense of formality, an ode to their guests, and the deliberate care and attention to them. "People often get stressed by the idea of hosting or entertaining," said Gohar. "But the reason we do it so often is because it's an opportunity to surround yourself with people you love."

- 2 cups heavy cream
- 1 vanilla bean, split lengthwise and scraped
- 5 egg yolks
- Pinch of salt
-1⁄2 cup granulated sugar, plus more for topping
Heat oven to 325 degrees. In a pan, combine cream, vanilla bean seeds and pod and salt and heat gently until hot but not boiling. Allow to sit for a few minutes, then remove the vanilla bean pod.
In a medium-sized bowl, beat the yolks and sugar together for 2 minutes. Add a quarter of the cream into this mixture, then pour sugar-egg mixture into cream and mix. Pour into four ramekins and put the ramekins on a baking dish. Fill the baking dish with boiling water so the ramekins have water coming up halfway.
Bake for 35 minutes, or until centers are just set. Cool. Refrigerate for several hours. When ready to serve, top each with a teaspoon of sugar in a thin layer. Using a torch, torch the top evenly. Serve immediately.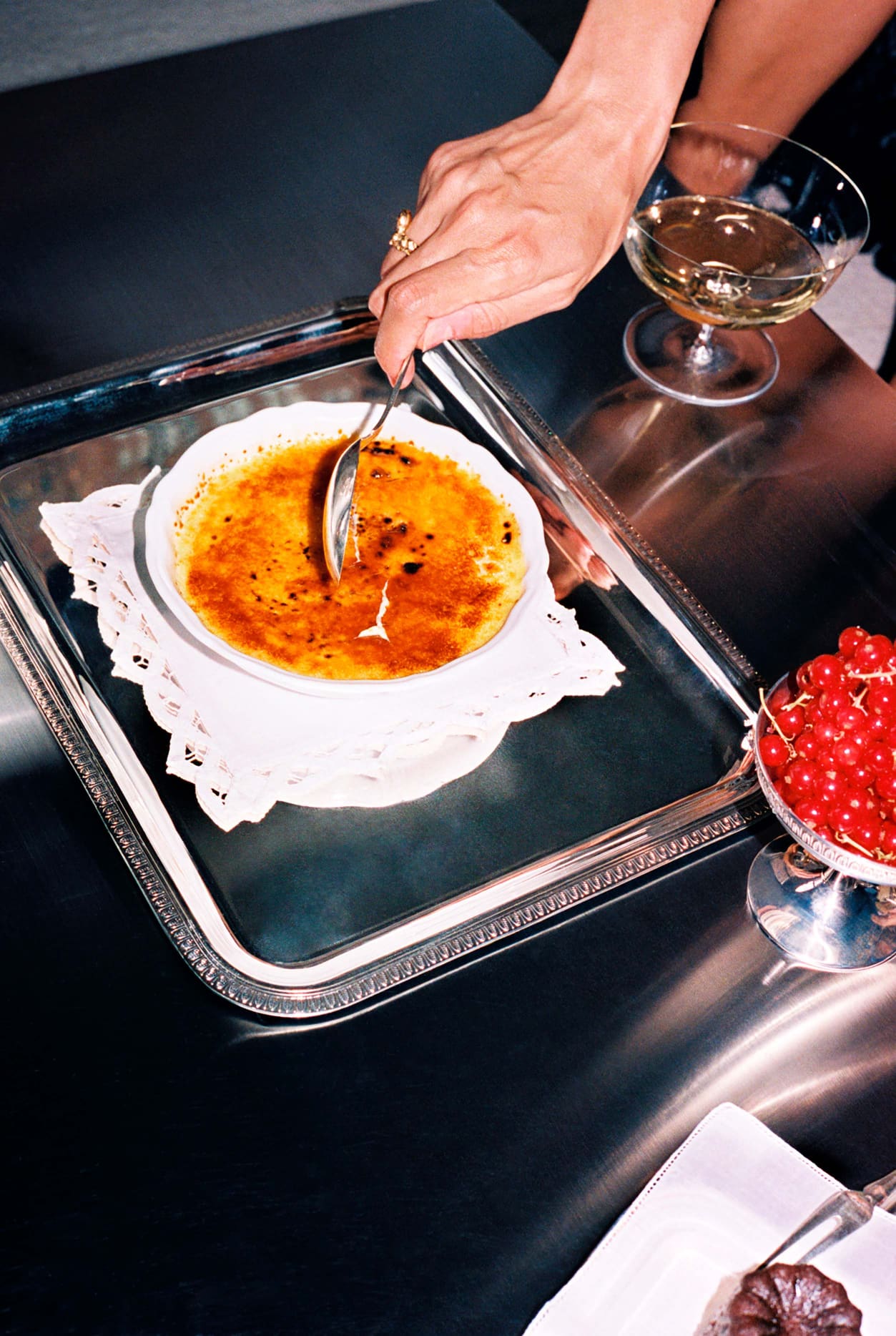 ---
Featured Products
Discover the selection of products Laila & Igancio used to create their art on the table:
---
Other Guest's Art on the Table
Discover our other hosts and their endless combinations and reinterpretations of tabletops for this holiday season.