Jardin d'Eden - 10th anniversary
To celebrate the 10th anniversary of the iconic Jardin d'Eden collection, Christofle and Marcel Wanders studio are once again collaborating to present a special capsule collection based on the seven deadly sins, along with an exceptional Haute Orfèvrerie piece and new finishes. These new designs enrich the Jardin d'Eden collection, recognizable by its iconic signature motif: interlaced leaves, winding fleur-de-lis and a decorative apple against a geometric matrix, all evocative of a luxuriant garden.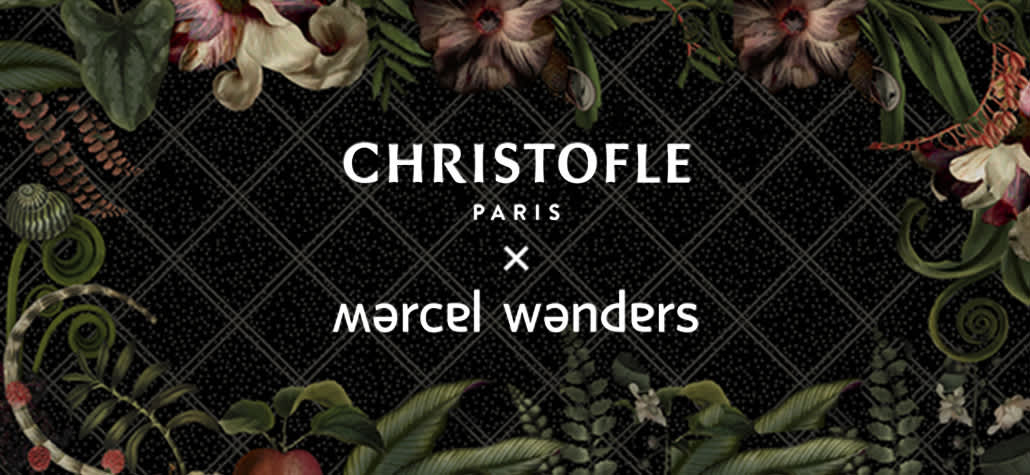 Ten years ago, Marcel Wanders studio and Christofle came together with the desire to beautifully enhance silverware and tell a story based on gourmandise. The idea of a luxuriant garden very quickly emerged, and the studio wished to reinterpret the "Garden of Eden" and created the iconic motif now found on all the pieces in the collection. With its all-over decoration, this collection showcases all the wealth and refinement of Christofle's know-how, with the choice of stamped engraving, a delicate technique that requires the silversmith's expert hand. Over the years, Jardin d'Eden has expanded to encompass the house's other areas of expertise.
Like the elegant, come to life foliage illustration of Jardin d'Eden, its motif branches out into Christofle's coveted Flatware, Tableware and Home universes. It is here that the design adds movement to the rigidity of silver.