Fish-sauce knife - Infini Christofle
Mar 24, 2022
Christofle silversmithing house is revisiting the ways of the table with its new collection of essential cutlery called Infini Christofle. Forget what you know about cutlery. Enjoy a unique sensory experience with a stunning design.
---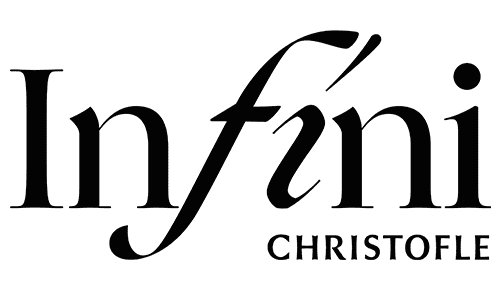 One of the highlights of the collection is the fish-sauce knife, which takes you on a journey through the coastline.
Redesigned with more softness, it allows you to cut and serve a beautiful fish fillet with unprecedented ergonomics and ease.
With the same height as the classic fish knife, Infini Christofle fish-sauce knife combines the use of two important pieces of our classic sets, the fish knife and the individual sauce spoon.
With a cutting edge on the side and a larger spoon, dare to use it as a spoon by putting it in your mouth. Find the design of the Christofle Infini collection with the ridge on both sides starting from the bottom of the cutlery and extending to the spoon bowl.
Made in our historic factory in France, this fish scoop knife is made of silver-plated metal with a mirrored polished finish.